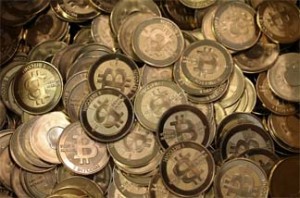 A CoinVault ATM was installed at the George R. Brown Convention Center in Houston, Texas on Dec. 10. The ATM dispenses Bitcoin, a form of virtual currency that has grown in popularity since its creation in 2008. The newly installed ATM, the first at the Brown Convention Center, will add to the growing number of Bitcoin devices worldwide.
The device will operate as any ATM, with the unique option to convert cash into Bitcoin and dispense Bitcoin as cash. This may increase international business to the convention center, as the Bitcoin can be exchanged for U.S. dollars. There is a 5 percent exchange rate that will be charged based on the real- time market rates when using the ATM.
Because of the increasing popularity of Bitcoin, several conventions will be held during 2015 that will highlight the currency. These include The North American Bitcoin Conference and Texas Bitcoin Conference. Inside Bitcoins, a worldwide conference offered around the world, will be held in Seoul, Singapore, Berlin, New York and Las Vegas.