Back to: Size - Large Inlines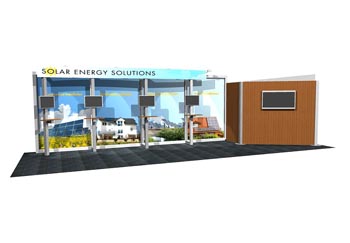 Muro 10' x 30' Display
Complete with multiple work stations, large graphic space, and ample storage, the Muro 10x30 is a great exhibiting solution. Built for versatility with numerous customizing options, the Muro 10 x 30 is sure to fit your company's needs.
Inquire about this item
General Information
Eco Systems - Green Hybrid Display
Size / Measurements
Call for details
Available Options
Several laminate options for the panels and counters.