Back to: Size - Under 10' Wide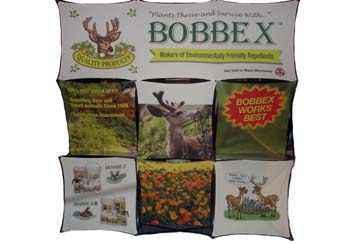 8' x 8' XPressions Display
The 8' x 8' Fabric Display can be configuured with twist, flag-style, fabric graphics to provide multiple design options.
Inquire about this item
General Information
8 Foot Fabric Display
Size / Measurements
Various versions available - size is specific to type.
Custom Options
Fabric or Graphic Panels available and case-to-counter conversion kits.