The importance of a prime booth location at trade shows is something that you should take very seriously.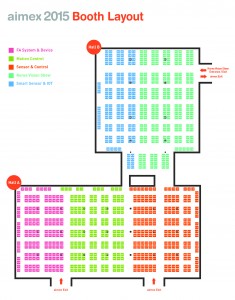 Of course not every event will have all the same requirements, forms or processes, but all of them will start with booth selection.
Booth selection is the first step when you decide to participate in a trade show. How early you reserve your space will determine the available selections. The best booth locations go first and most annual shows have their "regulars" who renew the prime locations each year. Previous exhibitors receive the first right of refusal for their previous location in a similar manner to season tickets at a sports arena.
 As with season tickets, the most premium locations will only become available when a company does not renew the space prior to a certain deadline. For many shows this deadline takes place at the previous year's event. This process is referred to in the industry as "space draw." Space draw usually takes place in one of the large conference rooms at the trade show venue or even at a booth space within the show floor. It's here that the show's sales team books the majority of the floor space for the following year's event.
Top things to look for in a booth space!
1 – Facing the entrance
2 – Being situated in a main traffic aisle
3 – A location near an "anchor" exhibitor
4 – Corner booths (intersect 2 traffic aisles)
5 – Free of pillars or obstructions
6 – Good ceiling height
7 – Proximity to food or restrooms